Hello,
click the picture below for
Clouds
Private view photographs.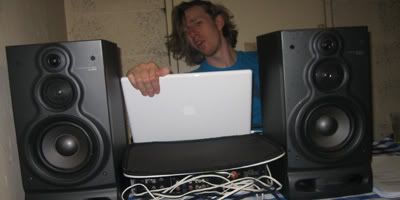 We also have our studio holders and interns sorted. Why is
this important? Well, all 4 are our favourite recent graduates
from Fine Art or Art and Visual Culture at Univeristy West
of England. Also, each will get the opportunity to use the
space. The studio holders will be awarded with a show in
October, whilst the intern boys will be using the space to
organise a variety of shows/events/projects come the end
of September, early October.
Studio
Emma Ridley
Ellen Wilkinson
Interns
Jamie Brachen Lobb
Jamie Walling